Convention Strategy Group is doing our part in taking preventative measures in this time of distress.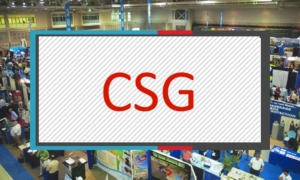 As we all know, meetings and events are canceled due to the COVID-19 outbreak.  Health concerns outweigh the benefits of these gatherings.  From concerts to conferences, events around the world have been canceled due to the exponential spread of the virus. The tech industry alone has lost roughly $1 billion in revenues due to the cancellation of events.  Conferences such as Facebook's F8 event, Google I/O, Mobile World Congress, SXSW, and the Electric Entertainment Expo (E3) have been canceled due to the novel coronavirus.
If everybody takes the responsible actions necessary to reduce the spread of covid-19 then we shall take pride in our collectivism as we rebuild the economy. The short-term effects of this pandemic are detrimental to projected revenues in the event industry, but we should take an optimistic approach to planning our next events.
Working remotely has gained some traction over the past few years, but this pandemic has abruptly forced this upon business entities of all sizes.  As with anything, working remotely has its list of pros and cons. Some pros include employee safety, flexible schedule, and more time with family.  The inability to "unplug" from work, difficulty collaborating, distractions, lack of motivation, and in this case, being forced to stay at home are cons of working remotely.  As the concern declines, businesses will be looking to rebound, and employees will be excited to engage in company culture as they rebuild together.
This will present an opportunity for events to increase ROI as attendees look to expand their network.  Employees will be revitalized to attend meetings in person.  Event organizers should focus on increasing engagement at their upcoming events as it should come natural following weeks of isolation.  Social distancing is unnatural behavior and event attendees will be eager to pick up where they left off.  Event coordinators, attendees, and shareholders should remain optimistic moving forward.  As for now, everybody should follow protocol and exercise their multimedia skills.  We realize there is a tremendous amount of uncertainty right now, but Americans have always risen to the challenges put before us.  We will emerge from this financial crisis stronger and more prepared for future hurdles.
Stay safe, remain diligent, and plan ahead.