Dedicated to providing innovative solutions to the meetings industry
Convention Strategy Group's management team has spent years providing leadership and management vision for customer-driven businesses. Our management team boasts a combined 35 plus years of experience in trade show production, planning, sales, marketing and operations.  CSG knows meetings – the key is we work with you.
Convention Strategy History
Convention Strategy Group (CSG) was founded in December 2003 as an exclusive attendance tracking technology provider. During our first year, we developed an extensive database of corporations, associations, and other organizations, and their key decision makers. We linked this with a customized customer management software system that was interfaced with a voice over Internet protocol communication system – enabling our team to maximize the growth of the company.
To meet the needs of our customers, CSG is now a full-service trade-show registration, housing, lead retrieval and attendance management contractor capable of providing a broad range of ancillary client services. CSG tailors all of its systems to meet the specific needs of each client.
The combined experience of our executives represents years of meeting planning and technology implementation expertise. This broad-based knowledge – along with relationships with vendors and manufacturers – gives CSG an industry edge in terms of insight into market trends.
Convention Strategy Group Philosophy
Convention Strategy is a market innovator in providing intelligent solutions and services for the meetings, conference and events industry. Our success is founded on the fact that we understand the needs and expectations of our clients.  We realize the differences in each client that demands flexibility of our products, systems and methods. We pride ourselves by extending 100% commitment to customer service.
Contact CSG today at (301) 656-7521, or by email to sales@cstrategy.com
GLOBAL TEAM. WORLD CLASS RESULTS.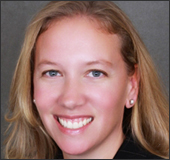 Sara Capistrant
Senior Account Manager
Sara's responsibilities with Convention Strategy Group include account management of all registration and housing services and clients, including but not limited to: design, setup, and maintenance of all client registration and housing system websites, managing the operations of Convention Strategy Group's call center/offline support personnel, hotel room blocks, facilitating and managing of rooming lists and data transfers to hotel partners. Her additional responsibilities include training and management of new and existing clients usage of the registration and housing system, including offline registration, generating reports, and payment processing. In addition to providing pre-event account management services, her role is the primary onsite registration manager for the organization's accounts in overseeing all aspects of onsite registration management and client and attendee support. Her experience in hotel contract solicitation and negotiations provides key support for other CSG personnel.
Prior to joining Convention Strategy Group, Sara was a Regional Account Manager for HelmsBriscoe Washington, DC. Sara's client base included several non-profit, membership organizations in the government, association and corporate markets to source and contract hotel and meeting space. Her client services included organizing hotel proposals and making appropriate recommendations to her clients. In addition, she provided hotel contract negotiation services and assisted her clients with their pre-conference needs. She was also employed as an independent contractor for Hafer Meetings and Conventions, where she traveled onsite to manage the logistics of the meeting, acting as liaison between the client, hotel and other vendors.
Sara has been actively involved in a variety of professional development organizations, including Meeting Planners International and Association Meeting Professionals. Her educational experience includes a Bachelor of Arts in Psychology from the University of Virginia. Additionally, she is a graduate of the New England Culinary Institute, in Montpelier, VT.
(301) 656-7521 ext 510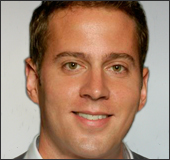 Robert Davis
Senior Vice President of Marketing and Industry Relations
Mr. Davis' responsibilities with Convention Strategy Group as Senior Vice President and co-founder include the overall brand awareness, marketing and revenue growth of CSG's core business model. Davis' vision for CSG is an entrepreneurial culture that includes a mix of proprietary meeting solutions, innovative products, and first-class event technology for conference clients.
Prior to founding Convention Strategy Group, Davis founded Convention Strategy, Inc, an innovator in automated session tracking and reporting for a wide range of clients. Prior, Davis spent ten years with James T. Dunn Enterprises, a leader in the management and production of one-day hospitality regional trade shows. Entering the organization as intern, he departed holding the title of Vice President and Chief Operating Officer, with responsibility for creating corporate brand awareness, developing and implementing product imagery, and constructing cutting-edge technical advancements. During his tenure, Davis spearheaded a campaign that vertically grew the organization and successfully doubled revenues in a single 18-month period.
Davis realized his entrepreneurial spirit while attending the University of Maryland's Business and Management Program where he successfully started an events promotion business, and he graduated with a Bachelor of Science degree in Marketing with a concentration in Promotions. Davis is a member of the Hospitality Sales and Marketing Association International, International Association of Exhibition Managers, and Meeting Professionals.
(301) 656-7521 ext 210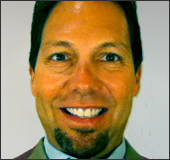 Michael Fink
Senior Vice President Registration and Strategic Alliances
Mr. Fink has over 23 years of meeting management and leadership experience. As Senior Vice President and co-founder, he is responsible forming and maintaining industry alliances and the overall growth of the registration and housing division of Convention Strategy Group.
Prior to forming Convention Strategy Group, he founded BlueSkyz, Inc an industry leading registration and housing technology services firm. He had forged many critical technology and business partnerships and was responsible for the 35% year to year growth of the firm. The company grew to process thousands of registrations and reservations annually and provides worldwide services for corporate, association, and government clients whose meetings, conferences, and tradeshows ranged in size of 50 to 25,000 attendees. Previously, he served as Director of Meetings and Marketing for the American Water Resources Association (AWRA), where he successfully grew the organization's meeting and exhibition attendance by over 40% and the revenue by over 55%. He is credited for developing the organizations hotel contractual standards agreement, which is still used by the organization today. Mr. Fink also launched a successful full service site selection and meeting management firm, Spectrum Management Group which grew to provide services to over 350 meetings annually to a balanced mix of association and corporate clients. In 2001, Mr. Fink sold his stake in Spectrum Management Group and was contracted by HelmsBriscoe to re-launch and manage the organization's meeting management operations division, ResourceOne, and was named Regional Vice President of HelmsBriscoe.
During his professional career, Mr. Fink has served as a member and volunteer to many professional meetings industry societies and respective committees, including the American Society of Association Executives, the Greater Washington Society of Association Executives, Meeting Planners International, and the Professional Convention Management Association, where he was named by his peers as a founding Board of Directors Member for the Greater Washington DC Chapter of the society.
(301) 656-7521 ext 212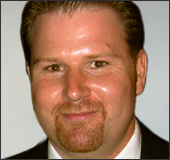 Scott Ripkin
Senior Vice President of Technology and Operations
Mr. Ripkin is a co-founder of Convention Strategy Group and is responsible managing technology development and corporate operations.
Prior to co-founding Convention Strategy Group, Mr. Ripkin served as Vice President, Development for Convention Strategy, Inc and was responsible for customized solutions including project design and development, project management, and exploring emerging solutions. Mr. Ripkin has over 15 years entrepreneurial experience managing and developing products within a wide range of industries including government contracting, technical outsourcing and construction. Mr. Ripkin is a strong believer in team building, customer relationships, and process. His results-oriented management philosophy has led to a strong track record of delivering quality products on schedule. Previously, he was the Senior Human Resources Information System Manager, with Analytic Services Inc. (ANSER), a prominent government contractor. At ANSER, he managed a team and was responsible for new product development and implementation.
Before joining ANSER, Scott was a Senior Technical Recruiter with Spherion, a leader in the North American staffing industry, providing value-added staffing, recruiting and workforce solutions. He was responsible for Customized Technical Outsourcing Solutions including software project design and development, project management consulting, and network management solutions. In this position, he oversaw a team of 30 software engineers and support staff working for multiple companies.
Mr. Ripkin received his Bachelor of Science from the University of Maryland. He is currently pursuing his Masters Degree in Technology Management from the University of Maryland.
(301) 656-7521 ext 212